I met up with some friends in Ealing, West London, last week for a post-Covid meeting of Vinyl Addicts Anonymous. After a nice lunch in the Kings Arms we wandered down to the Oxfam Charity Shop, which specialises in second hand music recordings and books. We wanted to test our ability to fight the temptation to buy more vinyl and failed miserably. My wife tries to enforce a strict "one out, one in"" policy but when I saw the new box full of records from a collector of traditional jazz (mainly British) my resistance crumbled. I resisted buying over 20 recordings including 78rpm discs by Bessie Smith and Mead Lux Lewis but could not resist 4 10″ LPs which were a part of my music education in the mid 1950s.
---
The first was "King Joe" (Columbia 33S 1065) by the King Oliver Band (1923) with a young Louis Armstrong on cornet. Great blues tunes like "Dippermouth Blues" but unfortunately not "Canal Street Blues", the two sides of one of my early 78s.
---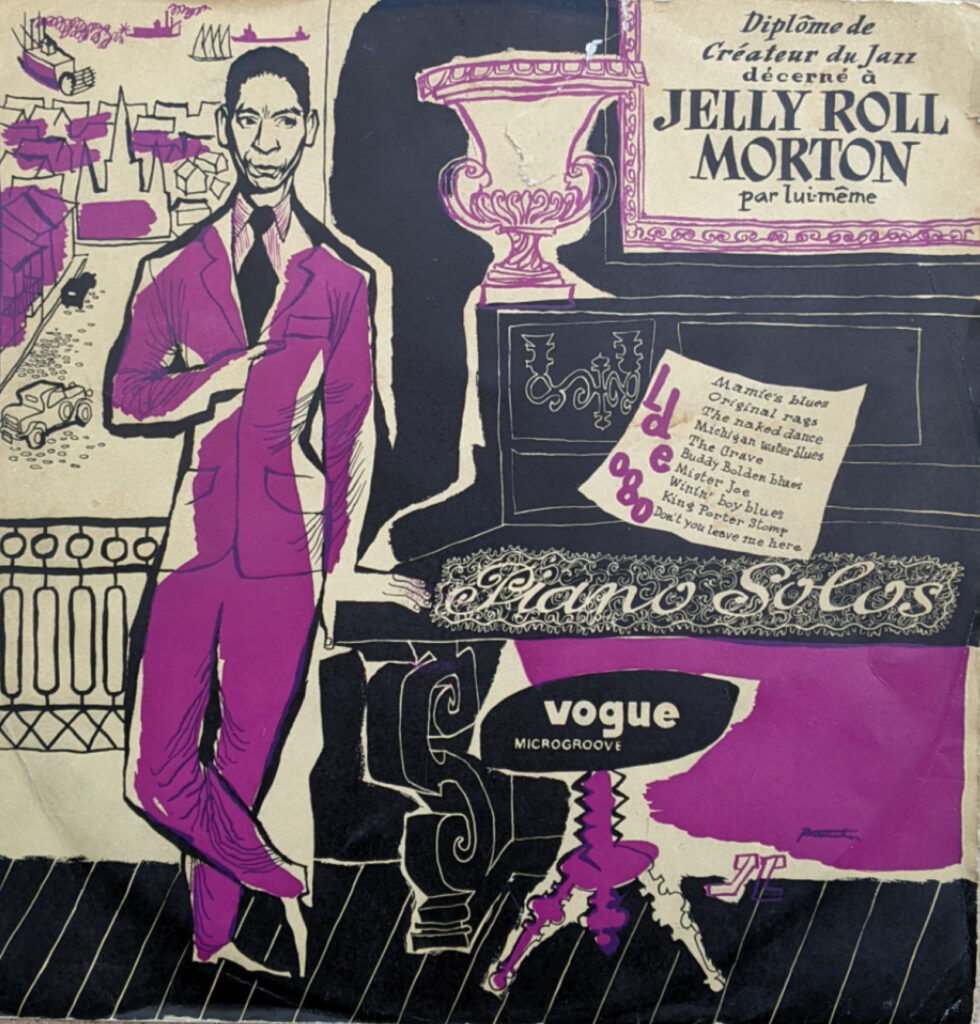 The second was a solo piano recording by Jelly Roll Morton (1939) on Vogue L.D.E 080. One of the founders of jazz, he recorded many tracks by his band "Jelly Roll Morton and his Red Hot Peppers". Here he shows the range of his own compositions including blues. He was ill when these recordings were made for the Library of Congress and he died two years later.
---
Josh White was thought by serious blues collectors to be unauthentic but his more sophisticated vocal and guitar style was more appreciated by mainstream British listeners. This collection "Josh White – Ballads and Blues" (Brunswick LA 8562) was recorded in 1949 and released in Britain in 1952 also features a track with Sonny Terry and Brownie McGee.
---
The final 10″ LP was "New Orleans Joys" by the new Chris Barber Jazz Band, with Pat Halcox on trumpet. It was issued in 1954 and it contains two tracks by the Lonnie Donegan Skiffle Group – Rock Island Line and John Henry. Lonnie was the band's banjo player and they played during the band's concerts. Trad Jazz had taken off and the Skiffle boom was about to start.
---
This is where harmonica starts to come into my story. You can read more about this in my blog about Cyril Davies