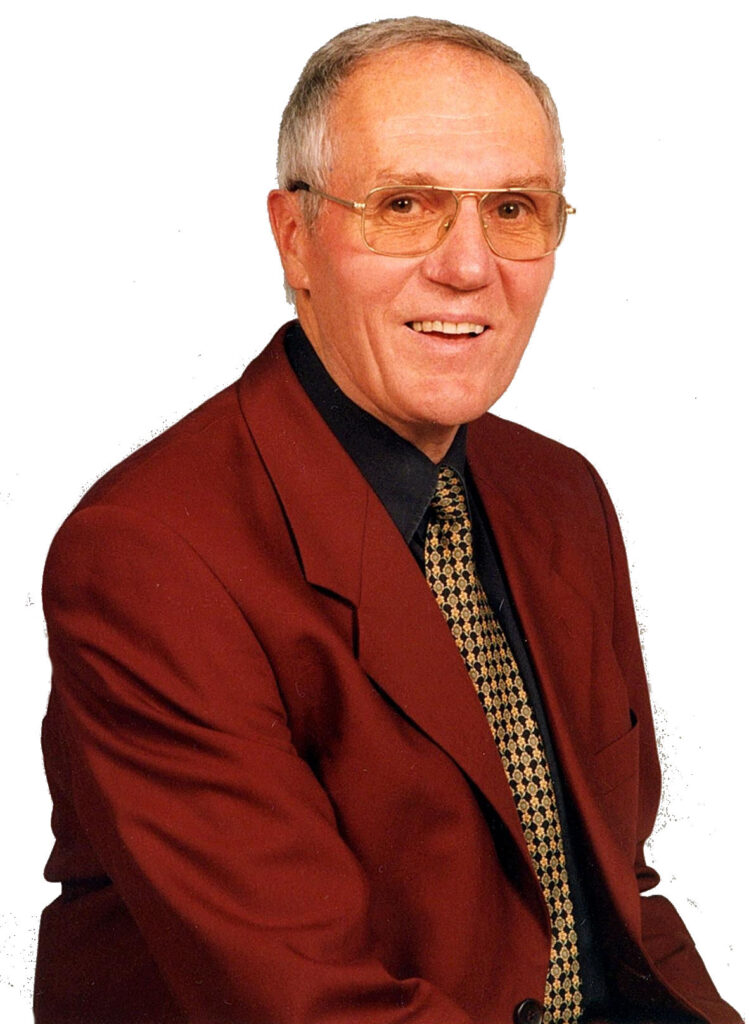 and the Harmonica Society Laakirchen, Austria
Summary – For over 30 years Walter Buchinger taught harmonica at the Musikschule in Laakirchen, Austria. He took groups of children to perform at festivals and concerts in Europe, Israel and the USA.
---
Walter was born in 1943 in Laakirchen. He learned to play harmonica and accordion and in 1963/64 he attended a seminar for music teachers in what is now the Hohner Konservatorium, in Trossingen, Germany. In 1973 Walter was teaching accordion in the local music school when he was asked to teach a harmonica course to beginners. He had no experience of teaching harmonica, but with the help of the Austrian Harmonica Association, Helmuth Herold, a professional chromatic player from Trossingen, Germany, agreed to do it. Helmuth taught beginners and advance students twice a year until the early 1990s. When Helmuth was no longer able to do it, Walter took over the classes.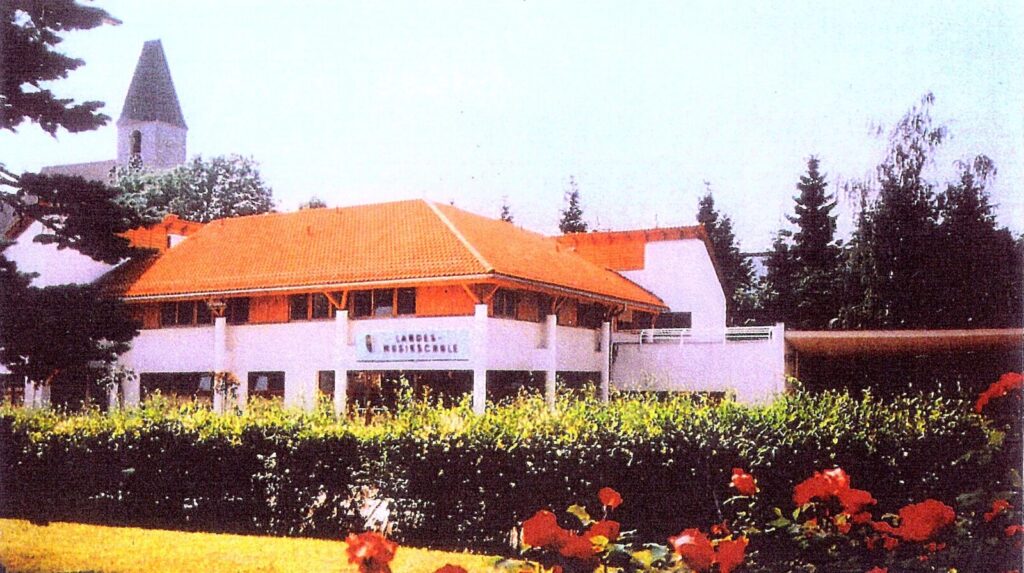 The Landesmusikschule (LMS) was established in 1971. The teaching of harmonica (Mundharmonika) in the school was officially recognised in 1975 and classes started with four pupils. More soon followed. Other teachers wanted to learn to play and soon they had a harmonica group. In 1984 the current music school building was opened.
In 1985, the first school orchestra (Harmonicachoir) was formed. It had 20-25 teenage members and was led by Walter Buchinger and Margareta Rathner. The repertoire included original music for harmonica, classical and well known International popular music.
Soon they were playing concerts away from the school, beginning with one on Austrian TV. Their international appearances started with a harmonica festival in Innsbruck (Austria) in 1986, and in 1987 they performed at the Hohner 130th anniversary festival. Later that year they appeared in the first World Harmonica Championships in Jersey (Channel Islands), organised by Jim Hughes. They won the youth competitions (group and orchestra) and played in the evening concerts. This brought them worldwide recognition.
In 1988 they performed at the festival in Helmond (Holland). In 1989 they held an international festival in Laakirchen and were invited to the first of the new Hohner World Harmonica Festivals in Trossingen, Germany. They continued to take part in this four yearly festival until 2005.
The concerts continued with one in Beer Sheva (Israel) in 1990. In 1991 they released an LP containing pieces of music from their performances called 'Our Music – Our World' (Unsere Musik – Unsere Welt).
1991 also brought the biggest journey for this group of children and adults when they took part in the SPAH/IHO festival in Detroit, (USA) again winning prizes in the solo, group and band categories.
Festivals followed in Portugal (1993), Austria (1994), Trossingen (1993,1996, 2001, 2005), and the IHO Millennium Festival in Bournemouth, UK (2001) where they again won many of the prizes and featured in the concerts.
When pupils left the music school many went on to form their own groups and solo careers.
Maria Wolfsberger – World Champion (1991-1993)
Trio Mahabri – Maria Wolfsberger, Johann Ortner/Thomas Stockhammer, Brigitte Laska (1989)
Mundharmonika Quartett Austria – Gerald Seyr, Hans Ortner, Brigitte Laska/Andrea Fränzel, Thomas Stockhammer
Harmonica Quintett Butterfly – Ingrid Schlögel, Lisa Fellinger, Maria Kuales, Joachim Plasser, Georg Kuales
Vigorous Quartett/Quintett – Mara Bachlechner, Anna Waldl / Martha Kreutzer, Judith Kreutzer, Marlene Hummelbrunner
Walter stopped teaching at the Music School in 2003 after 30 years in charge.
His last major performance with the harmonica orchestra was at the World Harmonica Festival in Trossingen, Germany, in 2005, where he conducted a group of 60 young and adult harmonica players.
Some harmonica teaching is still going on in the Music School led by Nicola Feichtinger and Olivia Winzer They are good teachers so the golden years may come again – we will see.
Walter is now in his 80s and enjoying his retirement. He continues to play with a group of senior players and has taught himself how to play the Chordomonica which was developed by Cham-ber Huang because of the chords it can play. With a growing family, house and garden he says he is the 'chief cook and bottle washer' – a phrase he learned from his old friend Jim Hughes.
Walter always insists that the orchestra was a group activity with many school staff and parents providing help and support, especially on their many visits to foreign counties. There are far too many people to mention by name but please accept his thanks to all of you that you that contributed.
Here are the tracks from the LP released by Walter in 1991 of the orchestra playing some of their favourite light music and popular pieces.
---
Here are a couple of videos from the World Harmonica Festival in Jersey (UK) in 1987.
This is the full performance of the Harmonica Society of Laakirchen, Austria, in the Evening Concert at the IHO Millenium Festival in Bournemouth (UK) in 2000, organised by John Walton.
The orchestra was composed of children from the music school, parents, helpers and teachers from the town.