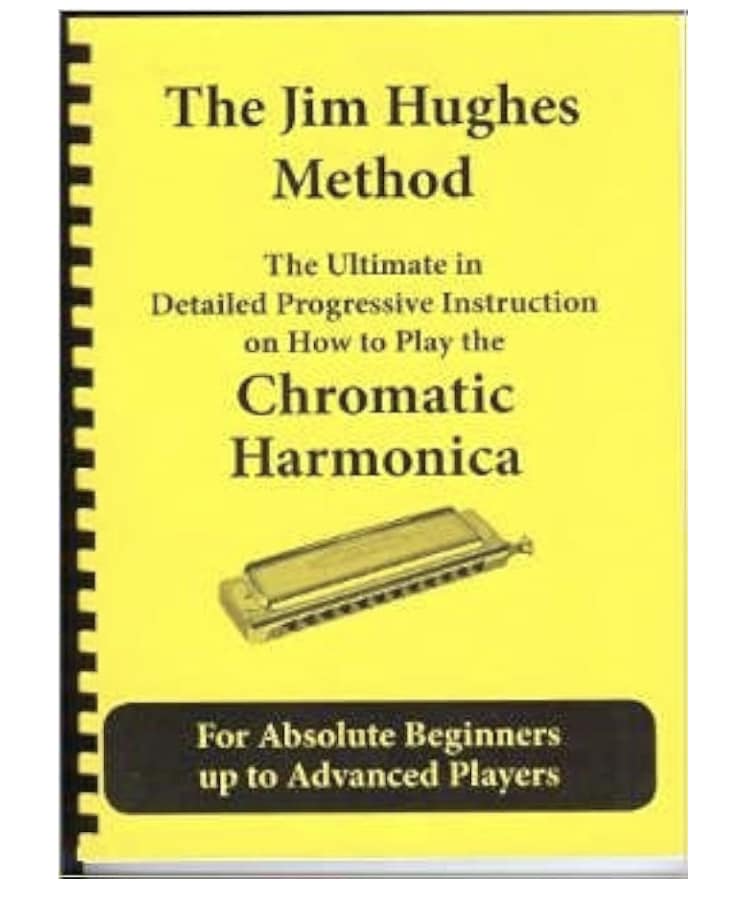 Jim Hughes was 94 when Rob and I decided to make an unplanned visit to his home in Birmingham. Rob knew about Jim's years of session work including 'Last of the Summer Wine' and many radio broadcasts, but they had never met.

Jim is possibly the best teacher of the chromatic harmonica and two of his students were World Champions.

Rob uses Jim's highly regarded course books when teaching his own pupils.
Jim's teaching materials, CDs, and a huge list of written scores for harmonica by James Moody and other composers are available through email – jamesmoodyscores@gmail.com
Jim was a great advocate of learning to sight read music and did so all his working life – a great asset for recording sessions. Unfortunately he is now totally blind but he practices many hours a day and has become very good at playing by ear. This has also led to him now to concentrating on his love of jazz standards.
Rob and Jim got on very well and they had a mutual respect for each other. After some discussion, they started to play together as can bee seen in the 20 mins video below. This was not a performance. It was all spontaneous and as is easy to see, a very enjoyable time for both of them.